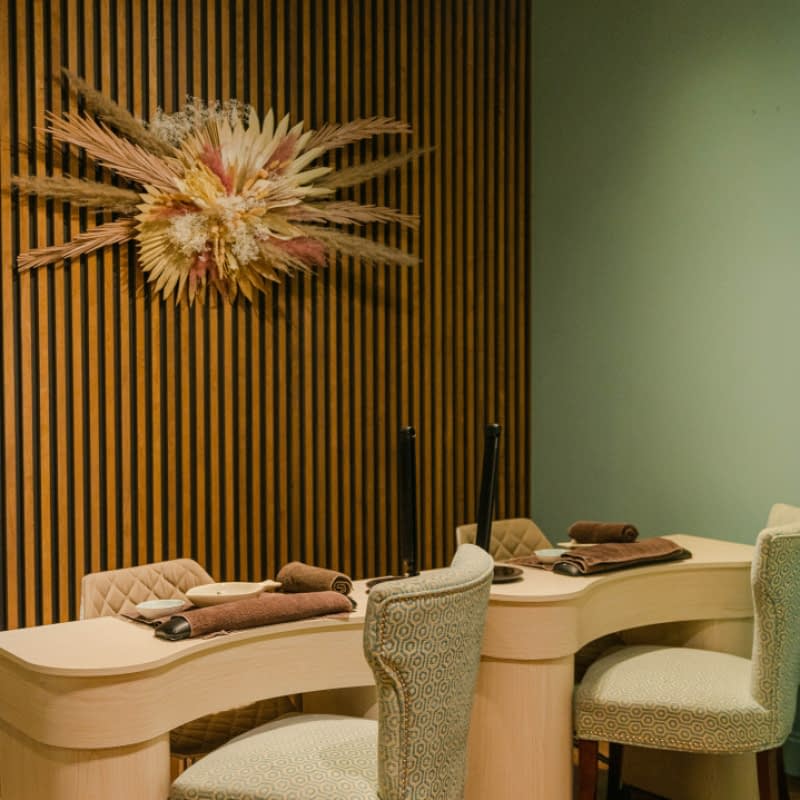 Step way from the beach and let our experienced nail technicians pamper you with quality service ensuring your nails look and feel fabulous. 
Indulge in the ultimate nail care experience with our manicure and pedicure services, featuring Farm House Fresh products.
Immerse yourself in the goodness of natural, farm-fresh ingredients that will leave your hands and feet feeling revitalized and looking their best. 
Discover the farm-to-spa sensation with us today.
We have partnered with CND and Zoya to bring you a wide range of options when it comes to your nail care. 
Through CND we offer Vinylux, a 2-step long wear polish that is fast drying and provides 7+ days of chip resistant, high shine wear.
And Shellac- a gel and polish hybrid, that is cured under a UV lamp to provide you with 14+ Days of high performance wear with lasting shine and zero dry time. 
We also offer and love Zoya. This nail polish is the first of its kind to offer "Big 10 Free", breathable nail polish that is created specifically for long wear on natural nails. Available in a wide variety of fun colors. This polish is a fan favorite!
What color are you going to choose?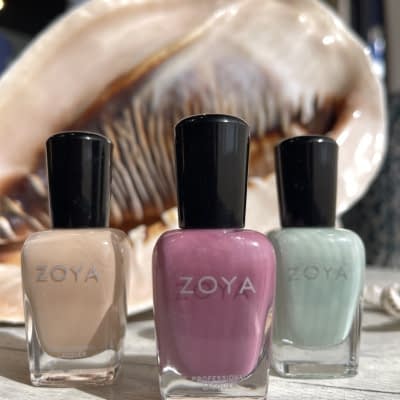 Salon Salon is the most beautiful salon! From the moment you walk in it is welcoming, beautiful, and peaceful. Everyone is so sweet and knowledgeable they make the whole process relaxing and enjoyable. My hair turned out beautiful and I have already recommended it to so many people!
I have been going to Salon Salon for years! I just adore Nikita. She is so talented and welcoming. All of the staff has always been kind and professional. I highly recommend them!
Salon Salon is my happy place for all my beauty needs!!
As a local and long time client of Salon Salon, I highly recommend this wonderful salon. Nikita (my stylist and owner) and staff go above and beyond to make sure your experience is amazing. My hair was so damaged when I found her several years ago and she has gotten my hair to the most healthy it's been since I was in my 20's (I'm 51)! The atmosphere is warm and inviting and I truly look forward to my appointments every 10 weeks. I love Salon Salon!
Salon Salon is the best! Nikita and her team are wonderful and very professional. I always feel my best walking out after a nail or hair appointment! My family and I have all been customers since moving to the island 10+ years ago. The Salon Salon team really is the best!
Amazing experience every single time! Friendly staff, very accommodating AND professional! Not to mention this is the first time in my life I've been loyal to a hairstylist because I LOVE their work! They even give me super helpful tips to manage this mess at home!
Upgrade your Pedicure today
We offer a new specialty service add on that goes with the changing seasons. When you upgrade you will receive a luxury Farm House Fresh mask that accompanies a longer leg and foot massage. The perfect way to melt away you stress.
Let our front desk team know you would like to upgrade to the service of the month today. You won't regret it.
Nails Frequently Asked Questions
Your best hair, skin and nails start here!